Printing Blankets
One of the key components in offset printing process is printing blanket, which plays a role in transferring printing ink from the plate to the printing surface. The final quality of an image depends mainly on the performance of a printing blanket. As part of consumables in offset printing, the printing blankets available in Lithochem Sdn Bhd assures highly reliable operation for different printing applications.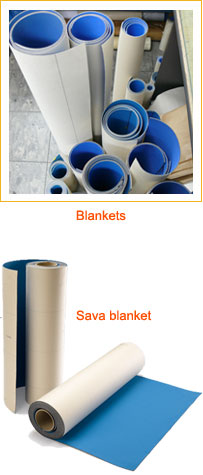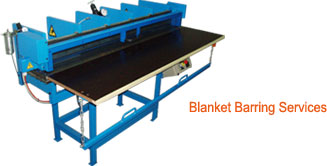 Sava Compressible Blanket (for sheetfed, coating, coldset, heatset & metal decorating)
Meiji Compressible Blanket
Matrix Plus
BesTone
ToneMaster
Underlay Blanket
Sticky Back Blanket
Blanket Barring Services
Lithochem Sdn Bhd enjoys a great partnership with Sava of Slovenia, who is the main European printing blanket manufacturer and has taken the leadership in innovations with its unique features of patented cord carcass since 1992.