Sundries & Others
As an absolute printing supplier, Lithochem Sdn Bhd also provide necessary printing sundries like spray powder, silicone spray, anti-drying spray, binding glue, wash cloth roll, sponge and many more.
Sundries & Others:
Sakurai Spray Powder
Silicone Spray
Anti-Drying Spray
Positive/Negative Corrector
Positive Double Ended Deletion Pen
Underlay Packing Paper
Ink Duct Foil
Nylon Sleeve & Cotton Sleeve
Wash Cloth
Laser Film
Toyo Lubricating Grease, Lubricant Oil & Aerosol
Printing Management Software
Quote & Print MIS/ERP Software
Pressero Web-to-Print B2C & B2B E-commerce Portals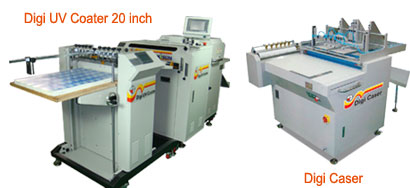 Machinery
Digi UV Coater
Digi Binder
Digi Caser
Kisun is a leading Korean manufacturer and the supplier of post-digital press and finishing equipment. They continuously working hard in research and development to optimise application for all digital press, offset printing as well as photo printing.