Printing Inks
Different printing inks are used for different printing applications. We offer a wide range of printing inks to satisfy the customers' needs, such as offset ink (simili ink and process colour ink), metallic ink (gold and silver ink), web heatset ink, UV ink, fluorescent ink, quickset ink, Pantone colour ink and many more. We also provide express colour matching service to tailor made our products to suit our customers' requests for their desired colour.


Dong Yang Inks & Jinan Crown Inks
Process colour ink
UV ink
Heatset ink
Metallic ink
Foil ink
Fluorescent ink
Standard ink
Colour Matching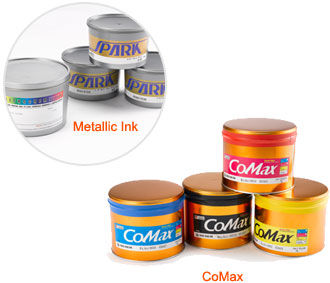 Lithochem Sdn Bhd has been working very closely with Dong Yang Ink and their subsidiary company, Jinan Crown Ink for many years in efforts to supply our customers with world-class printing inks. With over 60 years of experience, Dong Yang Ink is now one of the largest and most reputable printing ink manufacturers in Korea.